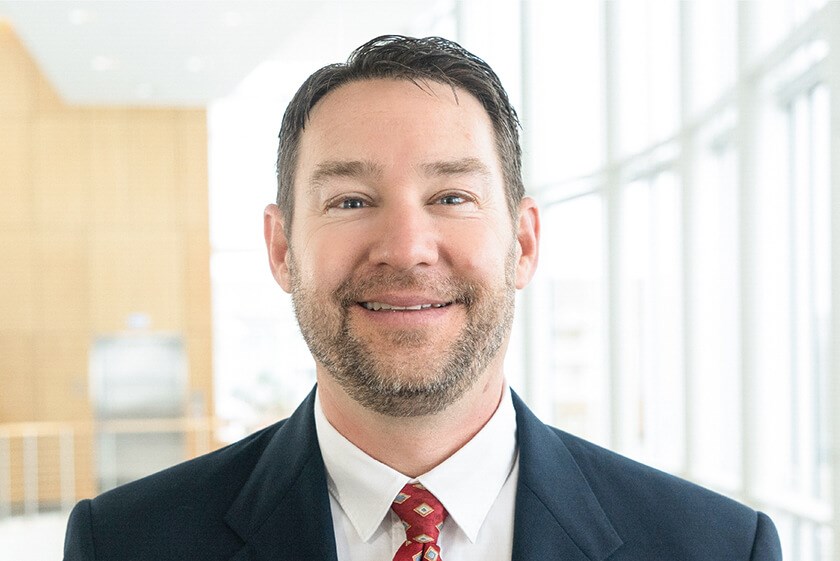 Meet Dr. Morledge-Hampton (Retired)
Dr. Scott Morledge-Hampton recently retired in December of 2020. He is a third-generation, comprehensively trained eye surgeon specializing in cataract surgery. His family has proudly provided personalized care to patients in the southeastern region of Montana since 1928, when his grandfather, Dr. Roy Morledge, began his practice as an eye, ear, nose, and throat specialist in Billings, MT. Dr. Morledge-Hampton's father, Dr. Charles Morledge, and his uncle, Dr. Tom Morledge, both became ophthalmologists, which inspired Dr. Morledge-Hampton to pursue his own career in the specialized field. He joined Vance Thompson Vision in 2020 and is pleased to continue the Morledge legacy by offering state-of-the-art, compassionate care to the Billings community.
After completing his undergraduate degree at The Citadel, the Military College of South Carolina in Charleston, SC, Dr. Morledge-Hampton attended George Washington University in Washington, D.C. for medical school and formal training where both his father and uncle were students. He then went on to complete his internship at the University of Missouri in Columbia, MO. Following a residency with the Department of Ophthalmology at the University of Missouri in Kansas City, MO, he returned to Billings, MT with his family in 2004.
Though skilled in a wide range of advanced ophthalmic techniques, Dr. Morledge-Hampton is a renowned expert in cataract surgery. He has advanced knowledge and expertise in innovative treatment approaches to enhance vision and quality of life for his patients. Dedicated to lifelong learning, Dr. Morledge-Hampton attends numerous continuing education courses each year to bring the highest standard of care to his practice. He is a well-respected and talented ophthalmic surgeon and highly regarded among his colleagues.
Extracurricular Involvement
Montana Ophthalmology Association
American Academy of Ophthalmology
Personal Hobbies & Interests
When he is not treating his patients, Dr. Morledge-Hampton enjoys spending time with his family, hiking, and woodworking. He also has an interest in aviation and can be found piloting his airplanes in his free time.